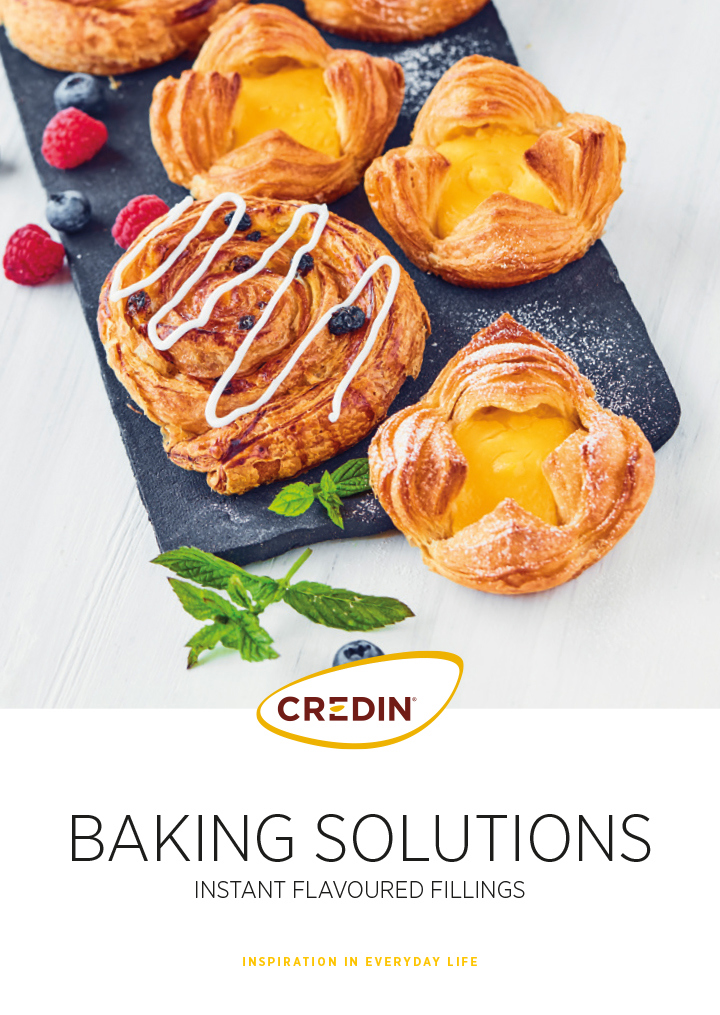 Instant Flavourd Fillings
Credin has a wide range of Instant Flavoured Fillings - sweet and savoury fillings and custard powders
The CREDI® Filling range offers premixes for sweet, fat based pastry fillings "remonce" in a variety of flavours.
The CREDI® Filling Savoury range offers premixes for fillings in a convenient powder format. CREDI® Filling Savoury contains all functional ingredients to ensure consistent performance – with fewer scalings – thereby offering great convenience and high flexibility for your production.


The range of Custard Powders is extensive and our range offers custard powders for many different types of applications, different tastes and texture profiles and absence of specific allergens e.g. free from lactose. We can tailormake our custards to perform optimal and even adapt to specific requirements in your productionline.
Based on profound knowledge of ingredients and constant innovation, Credin has supplied European industrial bakeries with custard powders and fillings for decades.
For inspiration read the Instant Flavoured Fillings brochure here