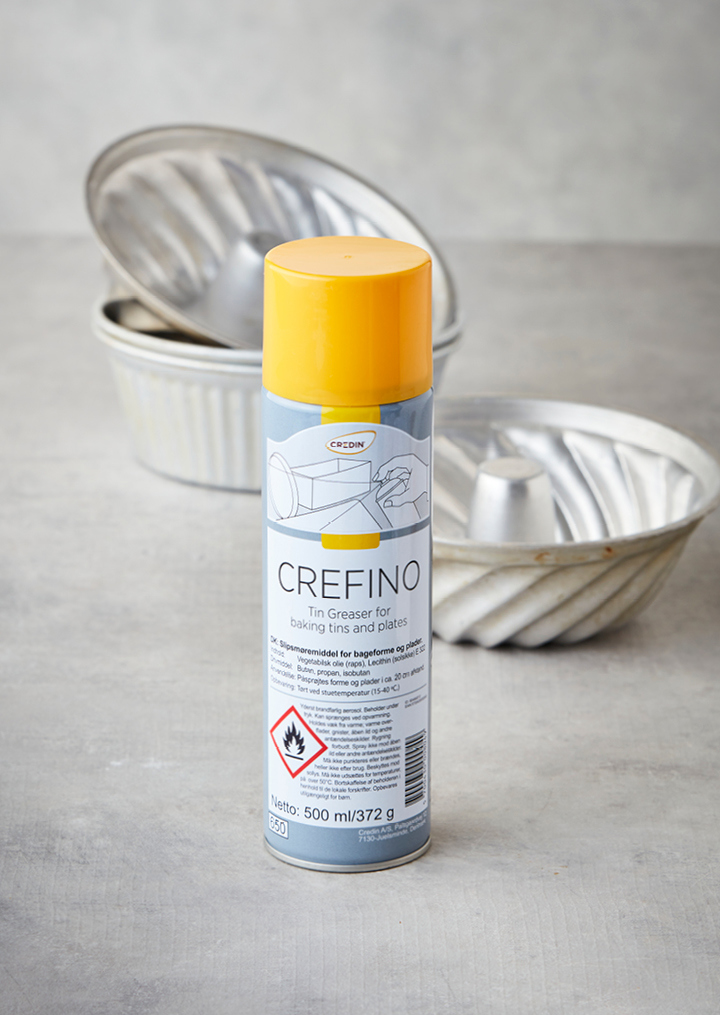 Crefino Spray Release
Crefino spray release provides a fast and efficient method of lubricating tins and plates. It is a multipurpose spray and can be used directly onto bakin trays and tins. It is an easy and simple method to ensure that your baked cakes and products easily releases tins and plates. 
CREFINO Spray Release
Release agent for multipurpose is very easy to use. Spray directly onto the baking trays and tins. One can contains 500 ml. and is sold with 12 cans per box.
Contact us for more information about our Crefino spray release or any of our other products. As we specialize in tailormade solutions within the busines to business industry.