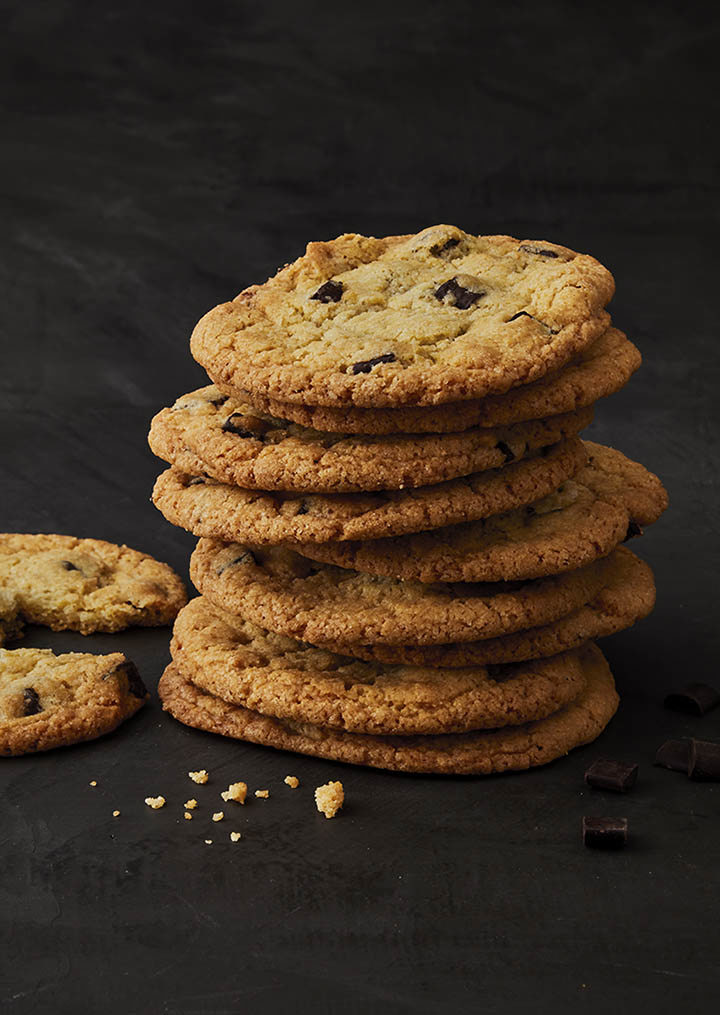 Chewy and crispy cookies
A soft and chewy vegan cookie with a delicious vanilla taste - like a real American style cookie. We have added dark chocolate chunks which gives the cookie an extra creamy flavor and nice texture. The cookie dough is based on the neutral vegan cake blend which can be used for a large variety of inspiring soft cakes, muffins and cookies. With this blend you are ensured a stable batter and a high quality baked cookie every time.
RECIPE
CHEWY AND CRISPY COOKIES
1,000 g CREDI® Cake Vegan Neutral
350 g Cake margarine
50 g Water
150 g Dark chocolate chunks
WORK DESCRIPTION
Mix cake mix, margarine and water for 3-5 minutes on low speed with a flat beater. Add the chocolate chunks the last minute. Scale off the cookie batter at 65 g and place on a baking sheet. Bake at 175 °C for approx. 14 minutes.