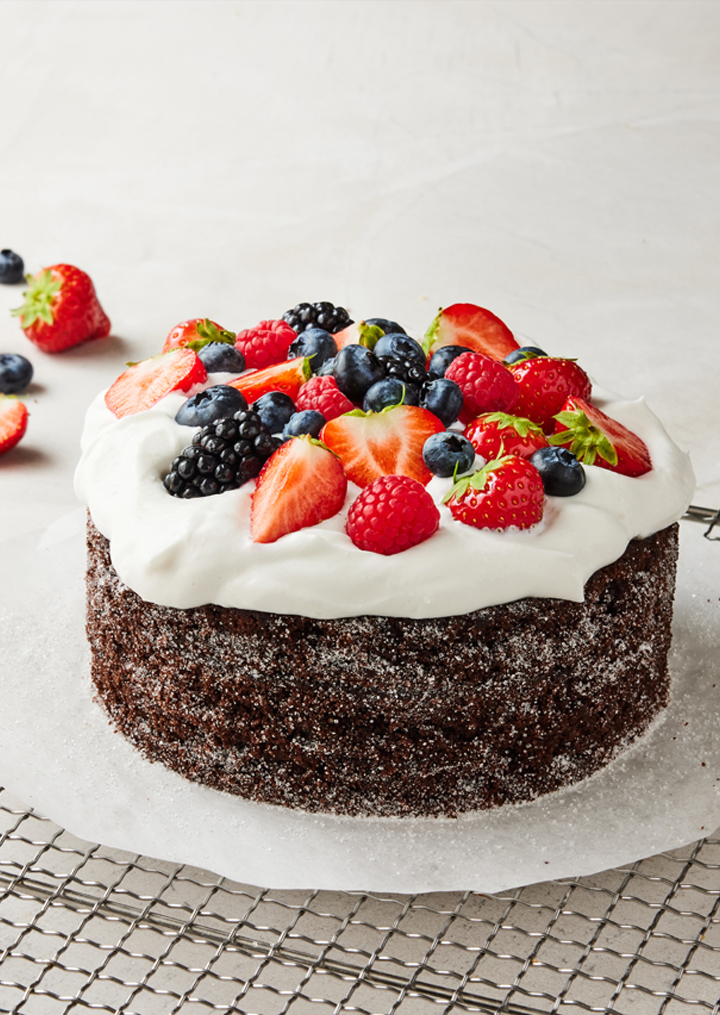 Moist dark soft cake with vegan cream
The dark vegan soft cake has an intense taste of cocoa and a fantastic moist crumb her combined with fresh berries and vegan whipped cream. CREDI® Cake Vegan Dark blend can be used for a large variety of inspiring soft cakes. You only have to add vegetable oil and water to the blend and you are ensured a uniform batter with a high viscosity. For more tasteful variation just add berries, nuts or chocolate chunks to the batter.
RECIPE
DARK SOFT CAKE WITH VEGAN WHIPPED CREAM AND BERRIES
1,000 g CREDI® Cake Vegan Dark
200 g Vegetable oil
450 g Water


WORK DESCRIPTION
Mix all the ingredients for 5 minutes on medium speed using a flat beater. Scale off the batter at 350 g into a baking tray/tin Ø160 mm. Steam for 1-2 sekunds when inserting the cake in the oven. Bake at 180 °C in approx. 35 minutes the last 5 minutes with an open damper. When the cake is cooled decorate with vegan whipped cream and fresh berries.