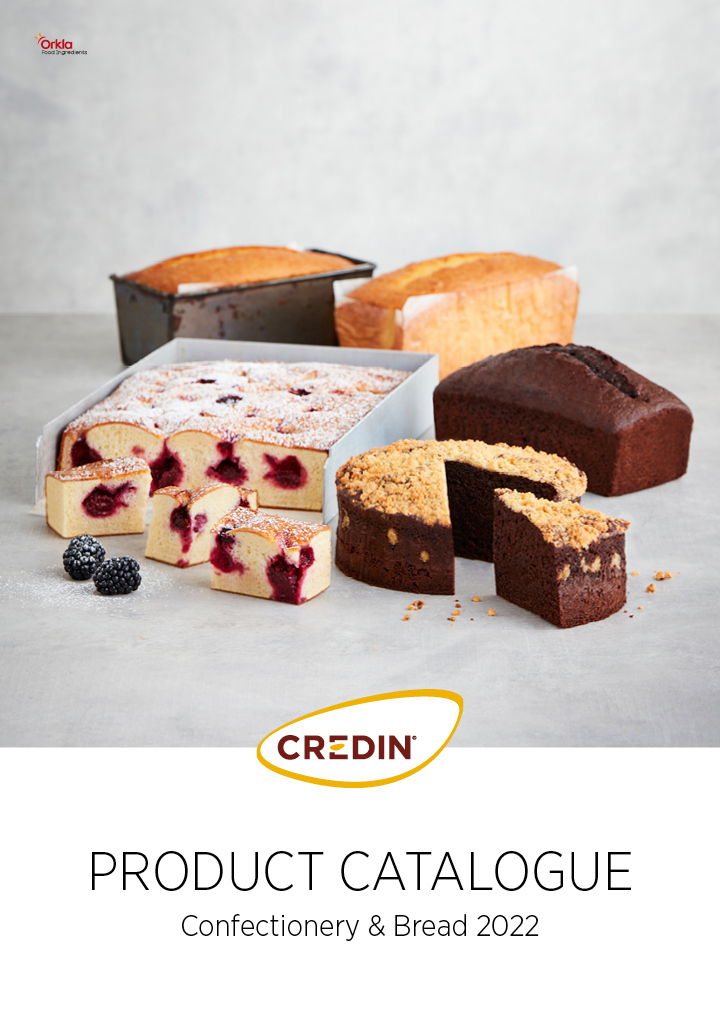 Confectionery & Bread 2022
We invite you to explore our large assortment.
Here you will find inspiring products for high-quality baked bread and confectionery with lots of flavour and moist crumb. Our passion is to develop tasteful solutions which meet the high standards of our customers.
Our assortment is developed only from quality ingredients and it varies from the finest raw materials to concentrates and premixes which ensure a solid and consistent production. However, if we do not have a product that suits your needs, our motivated and skilled team will be more than pleased to develop a tailormade product together with you.
Our high focus on quality control is your safety. It thrives us to ensure our way of production and to meet the high standards of our customers. We are extremely proud of having accomplished the BRC standard for food safety.
Credin is a trusthworthy partner - you get:
90 years of experience with developing and implementing confectionery and bread products
Tailormade solutions
Agile partner
Motivated and skilled team
BRC certification 
Contact us for more information about our products and how we can develop a tailormade product for you. Or you can get an impression of our categories in our Product catalogue here
We hope to inspire you!