Tailor-made bakery solutions for the industry 
At Credin, we are driven by our passion for developing outstanding tailor-made bakery and pastry solutions! Our commitment to capture the essence of the perfect bite affects everything we do – including the way we work together with you. When we say "Together, we create solutions", we mean it: From our initial meeting through to the final stages of product development, we ensure a close, direct, and transparent partnership with you. Our development process is agile, and you work closely with our Product Development team to optimally tailor a product to your company's unique requirements. And should you meet any challenges along the way we are always only a phone call away.
We bring our knowledge to your business
Working with Credin, you have a partner with a shared end goal: meeting your customers' needs! We are dedicated and committed to walk the extra mile to ensure the best solution for you. By understanding your business needs, we accommodate small batches and assist with commissioning, ensuring that every step is towards mutual success. With 90 years og invaluable expertise and know-how. We bring our knowledge to your business. To us, providing tailor-made quality solutions at fair, transparent prices, on time – every time! – is not just a promise; it's our tradition.
Want to create solutions with us?
Reach out to Douglas, our Export Manager, if you are interested in hearing more about how we can help you.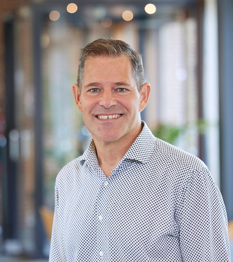 Douglas Isbister
Mobile: +45 28 34 15 56
Email: douglas.isbister@credin.dk