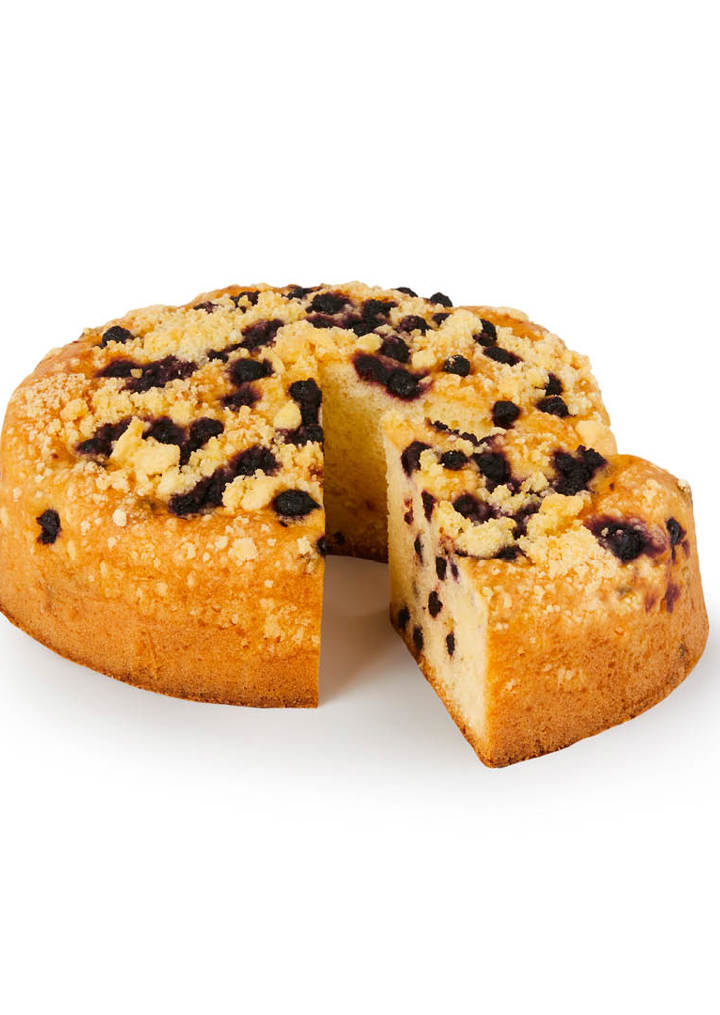 Soft Cake
With this gluten free soft cake premix you can create the most delicious and moist soft cake, with a sweet and mild taste. It is a versatile product which can be used for muffins and crumble as well. Create many inspiring and tasteful soft cakes, just by adding berries, chocolate chunks or nuts to the batter. The soft cake has remarkable baking qualities which ensures a perfect result every time and it stays fresh for several days after baking.
The batter for the Soft Cake has a high viscosity which ensures that berries and chocolate chunks do not sink to the bottom of the cake. The batter is very easy to dose in a tin loaf and the ready-baked cakes can be decorated with icing, crumble, berries or jam on the top.
The batter for the Soft Cake is a 100% premix, where you only must add egg and water. The premix ensures an easy and effective production and is designed to various production equipment.
The Soft Cake is designed and tailormade to Industrial production and Craft bakeries.
Please contact us for more information and inspiration about our soft cake and how we can help customize a product that suits your needs.
More about our soft cake:
Delicious and moist with a sweet taste
The batter has a high viscosity 
Tailormade to industrial production and craft bakeries
Remakable baking qualities
Versatile product with many possibilites
We offer tailormade gluten free solutions
Tip: Create your own favourites just by adding banana or chocolate chunks to the batter.
Contact us for more information and inspiration about our gluten free soft cake premix or if you need help tailor a product for your production.