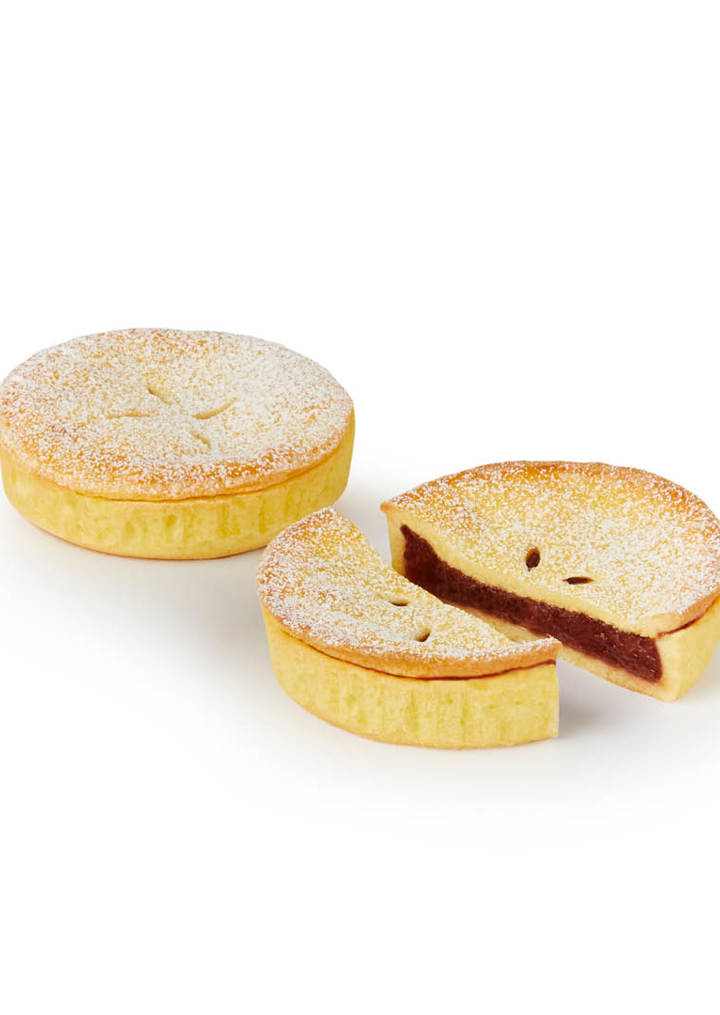 Short Pastry
Our gluten free Short Pastry premix is a versatile product with many application possibilities. The Short Pastry has a deliciously sweet taste and the finest crumb structure, which makes it perfect for pies as well as tasteful butter cookies and short crust specialities or as streusel on top of soft cakes. Just add chocolate chunks, chopped nuts or spices to create more tasteful varieties. 
The batter for the Short Pastry is a 100% premix, where you only must add margarine and egg. The premix ensure an easy and effective production and is designed to various production equipment and suitable for both rolling and piping. The batter can be stored in the cooler for a couple of days after mixing. 
The short pastry is designed and tailormade to Industrial production and Craft bakeries.
Please contact us for more information and inspiration about our short pastry and how we can help customize a product that suits your needs.
More about our short pastry:
Mild and sweet taste experience with a touch of vanilla
Finest crumb structure
Perfect for both rolling and piping
High baking quality every time
Versatile product with many possibilites
We offer tailormade gluten free solutions
Tip: Create many tasteful variations with this one multi purpose product. Just by adding chocolate chunks or nuts to create exiting new varieties.
Contact us for more information and inspiration about our gluten free short pastry or if you need help tailor a product for your production.