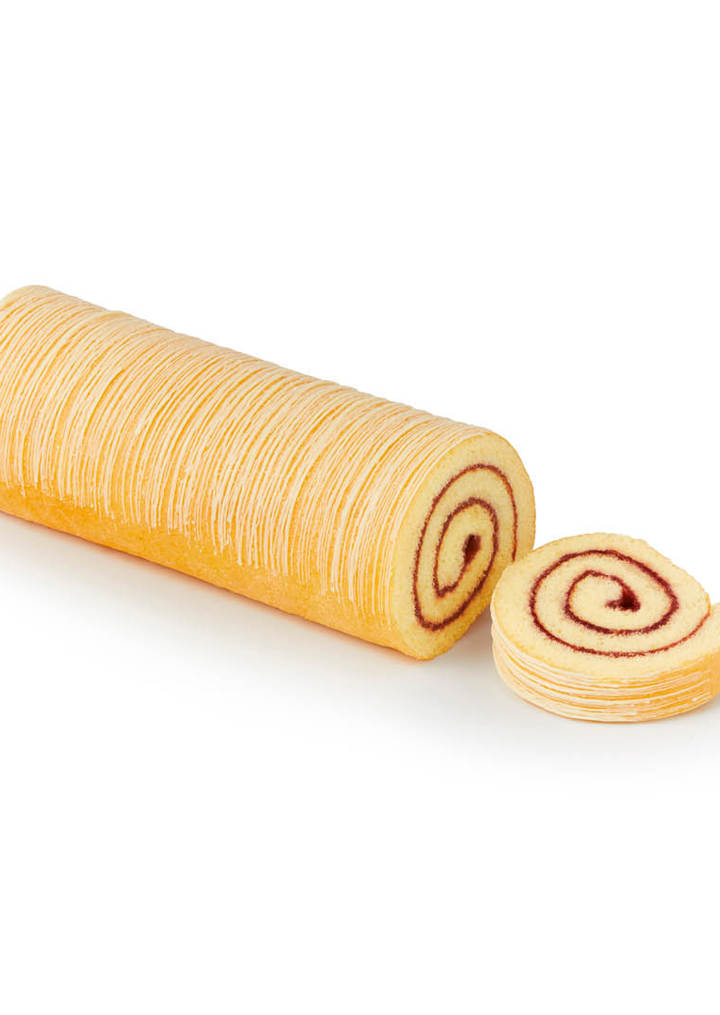 Sponge Cake / Swiss Roll
The gluten free Sponge Cake has a soft and light crumb structure and a tastfull airy cake base. The thick batter makes it very stable during baking and ensures a moist and elestatic sponge which is easy to roll. It has a nice smooth surface suitable for the perfect decoration.
This premix can be used for both thin as well as thick cake bases.
The batter for the Sponge Cake or Swiss Roll is easy to handle and ensures a stable and uniform batter. It is based on a 100% premix, where you only must add egg and water. The premix ensures an easy and effective production and is designed to various production equipment. 
The gluten free sponge cake is designed and tailormade to Industrial production and Craft bakeries.
Please contact us for more information and inspiration about our gluten free sponge cake and how we can help customize a product that suits your needs.
More about our sponge cake:
Moist and soft crumb structure
Airy cake base
Very stable during baking
Designed with baking powder systems to create structure
High uniform quality
Tailormade to industrial production and craft bakeries
We offer tailormade gluten free solutions
Tip: Create more variations with this premix simply by adding cocoa to the batter.
Contact us for more information and inspiration about our gluten free soft kernel bread premix or if you need help tailor a product for your production.