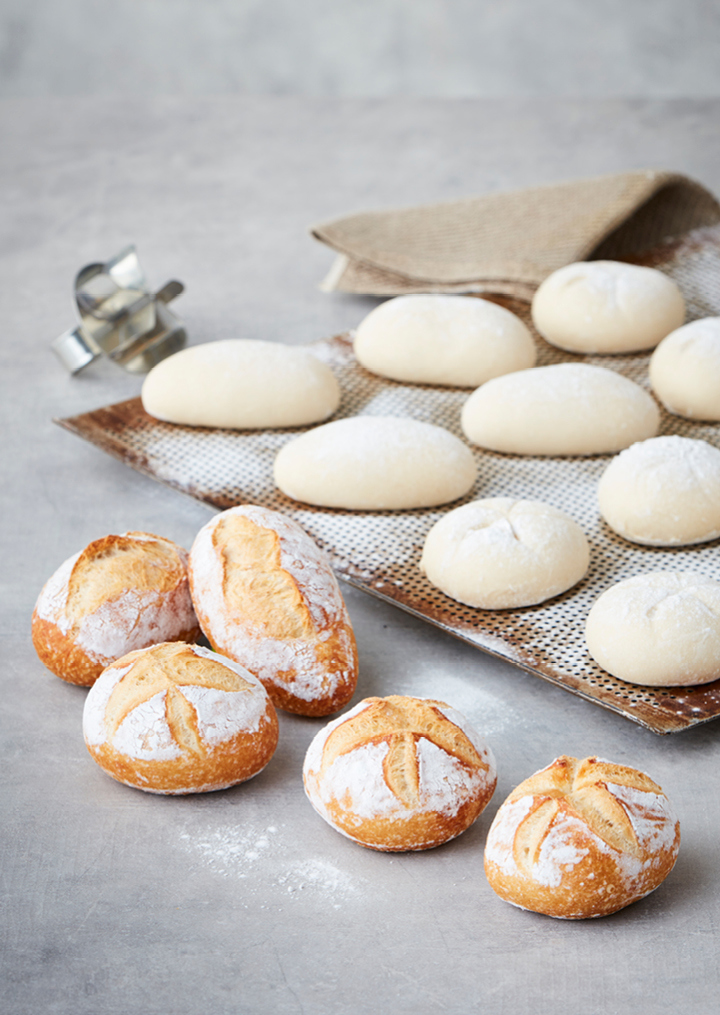 Improvers & Softners
We offer a wide range of different bread improvers and baking aids which helps the bread and ensures a good result every time. 
The bread improvers are designed and tailormade to Craft bakeries & Semi industry and ensures:
Good dough stability
High volume
Nice crumb structure and softness
Cool and freeze stability
A selected range of our assortiment:
PAN-UP Power
Improver added wheat sourdough and barley malt. Used for bread, baguettes, crusty morning rolls, artisan style bread
CREDIFROST Super
Special improver for all types of processing e.g. slow dough, retarding fermentation, interruption and deep frozen dough pieces as well as for direct processing. Suitable for long time freezing.
OPTIMAL Frost
Improver for short period of freezing or one-two days in chiller, ideal for amaller bakeries or instore bakeries.
Contact us for more information about our bread improvers.