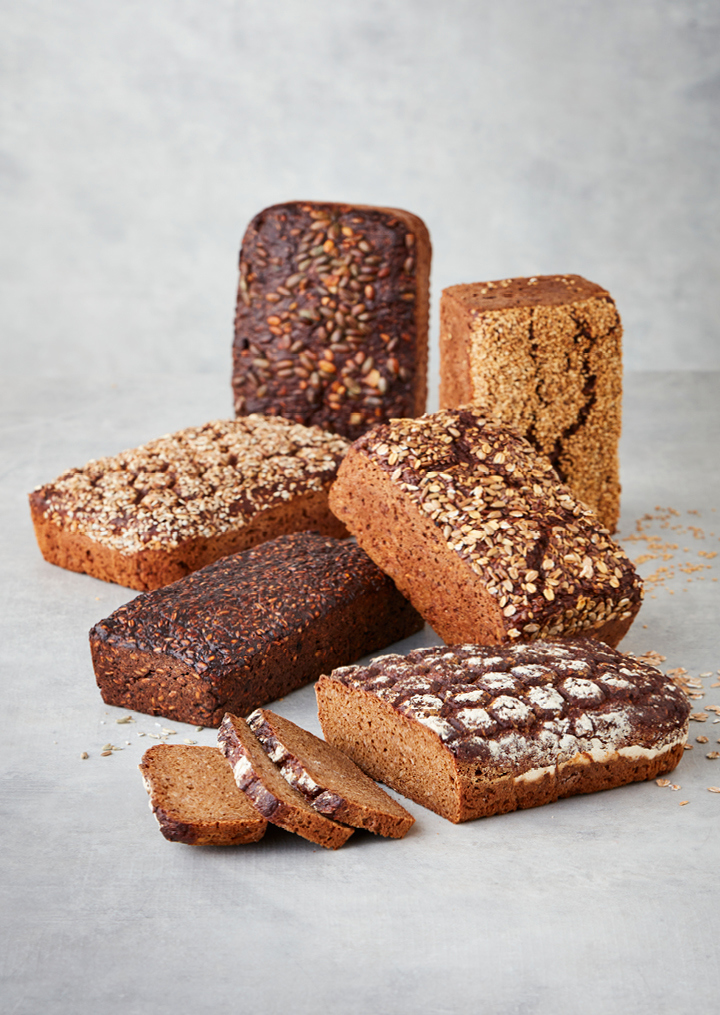 Rye Bread Mixes and Concentrates
Rye bread is a Danish signature bread and is often characterized by beeing a dark bread with whole grains and a slightly sour taste. We have a wide range of rye bread in many flavours and recipes where you can create tasteful rye bread with character and perfect taste experience. All our premixes ensures unique baking performance and uniform quality. A quality result every time.
More about our Rye Bread Mixes and Concentrates:
God dough stability during mixing and processing
Selected flour types and kernels, seeds, malt and sour dough to create flavour and crumb
High uniform quality bread types with excellent taste and crumb structure
Secure production with less scaling of many raw materials
We offer 100% premixes which are Total Gluten Free
A selected range of our assortment:
PASCO Highlander
A premix for Soft Rye Bread which contains a nice sweet and smooth dark malt. Dosage 100%
PASCO Soft Rye Bread
Soft Rye bread premix with a mild malt flavour and a delicious softness. Dosage: 100%
MultiBase Rye Bread
A premix for Soft Rye Bread where you are able to add your own quality of flour, kernels, seeds and dried fruits etc. Can be used for bread rolls. Dosage: 15%
Contact us for more information about our Rye bread concentrates or if you need help tailor a product for your production.