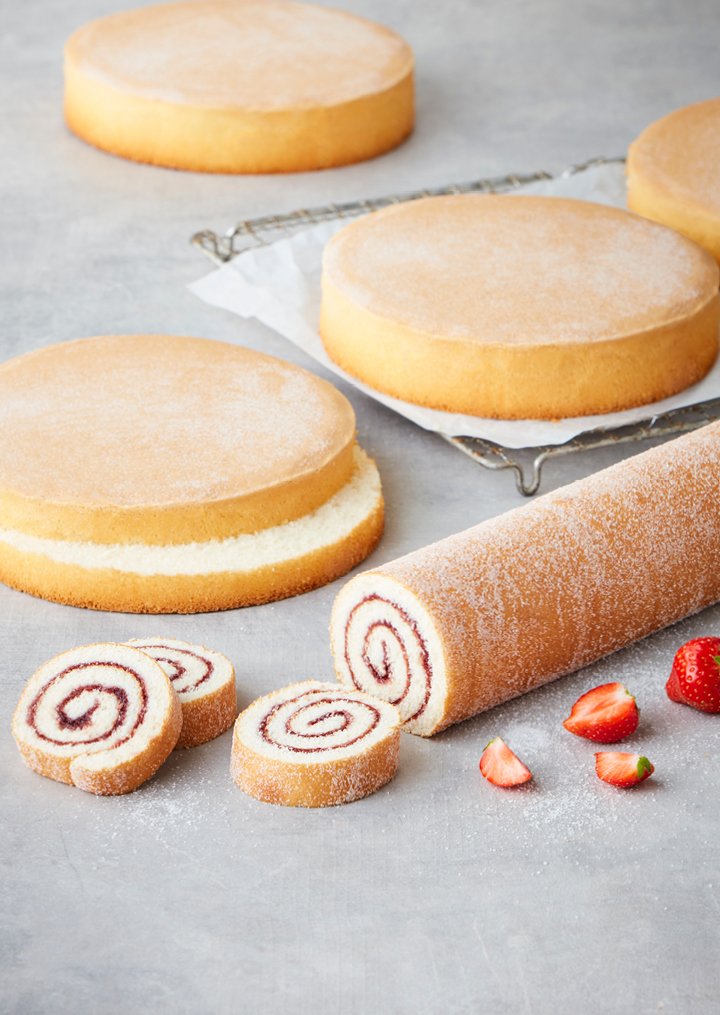 Sponge Cake
Our Sponge Cake and Swiss Roll premixes ensure a stable batter during baking and provide tasty moist and airy cake bases. The batter is easy to work with and can be used for thick as well as thin cake bases. Simply add cocoa to create more varieties with the same cake mixes.
The Sponge cake and the Swiss roll premixes are designed and tailormade to Craft bakeries.
Please contact us for more information and inspiration about our premixes and how we can help customize a product that suits your needs.
More about our Sponge Cake / Swiss Roll premixes:
You only must add eggs and water or only water
Designed to various production equipment
Only natural flavours
Designed with different baking powder systems to create a nice airy structure
We offer products without milk and total Gluten Free products
A selected range of our assortment:
Sponge Cake Mix
Easy workable sponge cake premix 
CREDI Cake Swiss Roll / Cremin
For swiss rolls and sponge cakes giveing a thik batter with high stability during baking and afterwards giving a moist and elastic sponge for the swiss roll
Contact us for more information about our solutions or if you need help tailor a product for your production.