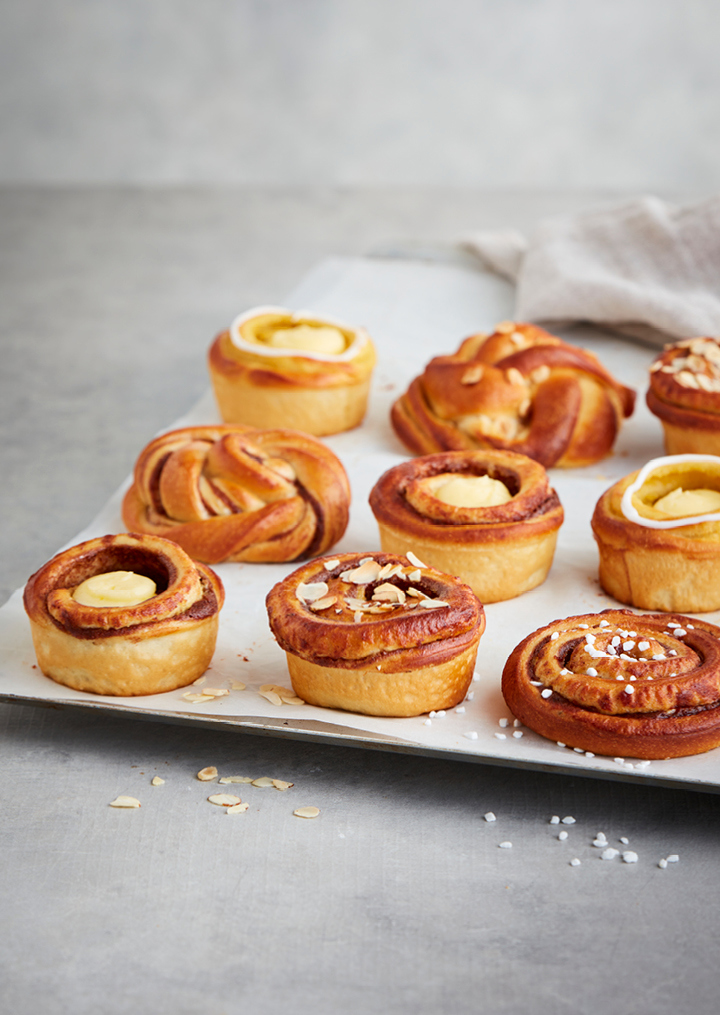 Soft Dough
Credins soft dough has been developed, refined and tested during many years and ensures a rich smooth taste and a perfect result every time. Soft dough forms the basis of a wide range of products and contains freshness which ensures that the baked products stay fresh for a long time. The dough can be produced and stored chilled or frozen and is very easy to handle.
The Soft Dough is designed and tailormade to Craft bakeries & Semi industry.
Please contact us for more information and inspiration about our Soft Dough concentrates.
More about our soft dough:
Designed to various production equipment
Freeze and cool stable
Only natural flavors
Emulsifier and enzyme systems ensure a long shelf life and softness
We offer vegan products
We offer a range of Gluten Free Soft Dough
A selected range of our assortment:
JUST4TASTE Soft Dough
This fantastic Soft dough concentrate is very easy to handle and gives a tremendous softness and a long shelf life for the baked products. Can be used for a large variety of products. Always ensuring great taste and softness
JUST4TASTE Berliner Concentrate
Yeast donut concentrate - authentic bavarian style, great softness and very nice colour
CREDI Quark Scones
Quark Scones with an outstanding softness, nice dairy flavour with a hint of lemon
Vanilla Scones
Classic and tastefull Vanilla Scones just add your choice of chocolate chunks or dried fruits
Contact us for more information about our solutions or if you need help tailor a product for your production.